Acts 4:32 says, "All the believers were one in heart and mind. No one claimed that any of their possessions was their own, but they shared everything they had." When we stand as one, miracles take place. The Bible tells us that signs and wonders should follow them that believe. God has called us to stand together, hand in hand, arm in arm, to shake the atmosphere and bring forth change!
We Are ROYAL; We are ONE!
Royalty is defined as a people of royal blood or status. According to 1 Peter 2:9, we as a people, a generation, have been chosen by God to be a royal priesthood and a holy nation. Priest spread the gospel and holy simply means to be set apart.
​
Anyone who has a desire to know God in his fullness and submit to His will is considered Royal. Regardless of background or current situation, we believe in the word according to Matthew 5:6 which states, "Blessed are they which do hunger and thirst after righteousness: for they shall be filled."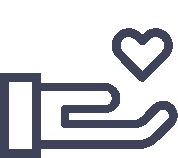 "But ye are a chosen generation, a royal priesthood, an holy nation, a peculiar people; that ye should shew forth the praises of him who hath called you out of darkness into his marvellous light:"